Apple to exclude the SIM card tray on future iPhone 14 models.
Apple has finally ditched the Sim card tray with their new iPhone 14 lineup – but only for the US market. So, if you plan to have a relative or friend purchase your device in the USA on your behalf, please save yourself the hassle of being disappointed. That device won't have a SIM tray and would only be able to activate with an eSim cellular plan (Which isn't available from either of our carriers in Trinidad & Tobago.)  Both bMobile & Digicel doesn't support this type of technology at this time.

We know many of you guys probably never ran into the term "eSim" until yesterday's apple keynote announcement, where many upset consumers express their thoughts on various social media platforms about apple's bold SIM card slot removal decision. 
What is an eSIM?
An embedded SIM, also known as an eSIM, is an electronic SIM card that is built into the phone itself. A standard SIM card only contains a small amount of data, essentially a code that the network uses to identify you. An eSIM works by letting your phone write the code onto it. The chip can be rewritten as many times as necessary, eliminating the need to swap out pieces of plastic every time you switch carriers. The eSIM, while not as old as the physical SIM card, has been around for a while; it was first introduced in 2012.
Most major US carriers, as well as many others worldwide, support eSIM, and iPhone models have supported them since 2018, including the ability to use two SIM cards at the same time. Until the iPhone 13, that meant one eSIM and one physical SIM; the iPhone 13 series added the ability to use two eSIMs simultaneously. The next logical step is to remove the physical SIM, At least for Apple, and at least in the United States — everywhere else, the iPhone 14 continues to maintain a SIM tray.
Pros of an eSIM
Do not need to visit a store to obtain your eSIM (Everything is done online)
Faster activations (use your plan moments after purchasing)
You only need one device if you have more than one phone plan, such as a personal line and one for work.
You could even test out a new network while keeping your current plan and device.
Unlike a physical card, eSIM can't be removed if your iPhone is lost or stolen.
Cons of an eSIM
eSIMs are unlikely to be installed in low-cost phones.
You won't be able to easily remove the SIM card from your phone if you're worried about being tracked.
eSIM technology is not yet supported by all networks.
Service providers also enjoy implementing fees on things, and an activation fee every time you want to switch your eSIM to another phone seems like a possible opportunity.
Where to buy an iPhone 14 with physical SIM card capabilities?
Option 1: You can have your device purchased from the Canadian Online Apple Store, which retails physical SIM card models. Please note that your One-year limited warranty will be tied to the region you purchase your device from. Unless you purchase Apple Care+ (at an extra cost) you should be able to work around this hurdle. Then ship to the Caribbean. Please note this method will incur extra fees as compared to purchasing directly from the US Apple online store.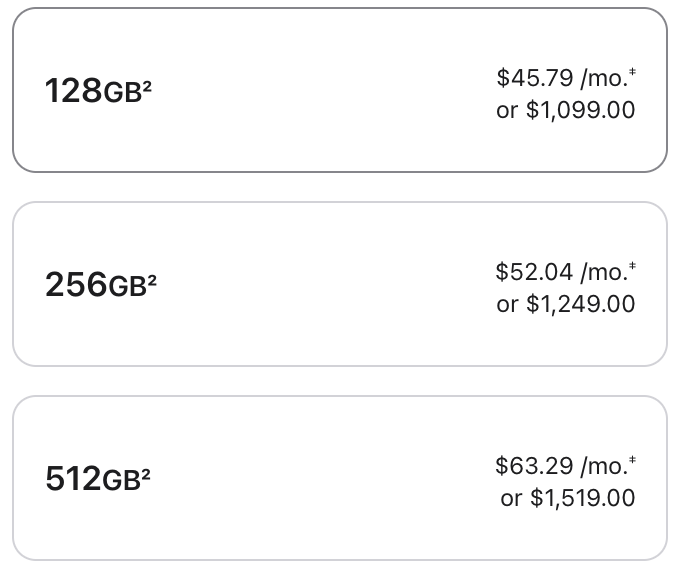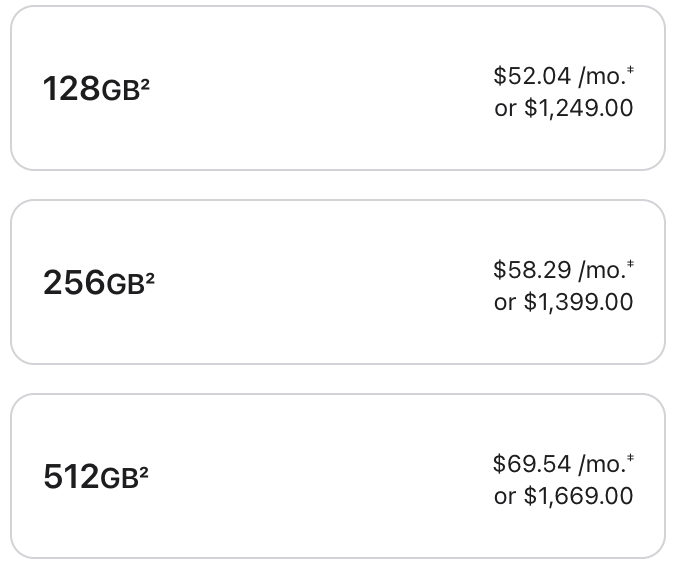 Prices are in Canadian Dollars.
Prices are in Canadian Dollars.
Option 2: Await local resellers to obtain Latin-Spec models which will have physical SIM capabilities and local warranty fulfillment. These should be available from www.iworldtt.com. We're unable to provide prices or availability at this time from this authorized reseller.
eSIMs for Trinidad Vistors
The United States iPhone 14 users who are traveling to Trinidad & Tobago or the Caribbean that wish to not use roaming plans from their home carriers can have an alternative eSIM option from Airalo, please note these are data-only plan options. We would update this article if any changes are made. Download Airalo for your iPhone here.
Hopefully, our wait isn't too long, this might be the push for smaller carriers in the Caribbean to adopt eSIMs. Feel free to share this article with anyone that's on the verge of purchasing their new iPhone 14 and might have missed this valuable information.